The Dunham family have largely been land farmers throughout early American history. While Deacon John Dunham was known to be an involved member of the Church, his occupation while in Holland and colonial New England was a textile weaver.
Mr. Wayne Dunham of South Carver, Massachusetts, an 8th great-grandson of Deacon John Dunham. Mr. Wayne Dunham is also a descendant of Mayflower Pilgrims John Alden and William Brewster. In the year 2020, which is the 400th anniversary of the Mayflower Pilgrim's landing in Plymouth, Mr. Wayne Dunham will also be celebrating his family's 400th anniversary of residing in Massachusetts.
Since 1973, Mr. Wayne Dunham has owned and operated "Wayne Dunham Cranberries, Inc." in South Carver, Massachusetts where he has cultivated various types of the American or large-fruited cranberry (Vaccinium macrocarpon Ait.) to ensure this antioxidant rich berry's heartiness and flavor. As a historical note, "When the first colonists arrived from Europe, they found cranberries growing in peat bogs and marshes and quickly discovered its importance as a food source."1
Mr. Wayne Dunham is an Army Viet Nam veteran and member of the local VFW.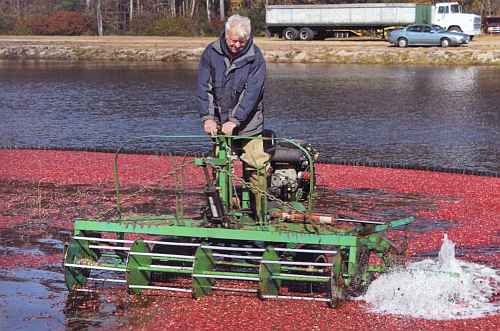 Sources:
1. http://www.apsnet.org/publications/apsnetfeatures/Pages/Cranberries.aspx